If you are interested in purchasing a painting, print, or greeting card, commissioning artwork, taking
art lessons, or have any questions or comments, e-mail me at
mitchellsaler@mitchellsaler.com
My paintings are for sale in exhibits and online on this site in Artwork
also at mitchellsaler.square.site
and pleinair.store/mitchell-saler.html
Find me on Instagram: @mitchellsaler
Find me on TikTok: @mitchellsaler
You can also find me on facebook at www.facebook.com/mitchellsalerartist
Current Events
I will be teaching a one-day plein air painting workshop. The class will include a demonstration, and I will discuss my style of painting. I will assist you in creating your plein air paintings, advancing your artistic skills, and developing your personal artistic style. Beginner to advanced painters are welcome to enjoy this fun and informative class. Composition, value, color theory, atmosphere, techniques and more will be addressed. I will instruct you about seeing the world as a realist artist sees it. I will be painting in oil, but you are welcome to work in a different medium such as acrylic, pastel, or watercolor, and I will instruct you in the medium you choose and compare it to my approach in oil. A supply list will be provided, but does not have to be strictly followed. For outdoor painting, you will want to wear a hat, use sunscreen, and have bug spray. Please bring an easel to set up outdoors. A limited number of French easels are available to borrow upon request in advance.
The one-day class will be held at Winding Hills Park (76 Old Rte 17K, Montgomery, NY 12549), with scenic lake and surrounding trees, Wednesday June 23, 2021 from 12 – 4pm
and is $60 ($55 for Wallkill River School Members).
Register at https://wallkillriverschool.com/event/in-person-plein-air-workshop-with-mitchell-saler/
Students provide their own materials. Here is a supply list , but it does not have to be strictly followed. You are welcome to use the materials you have.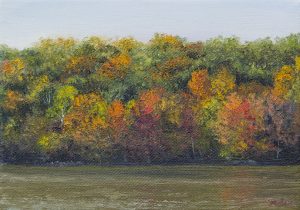 The Mulberry House Senior Center in Middletown, NY is reopening, and I will be teaching an art class open to all seniors (55 and older) who would like to come (you don't have to be a Middletown resident). Beginning June 17,
I will teach the class from 9:30-11:30am every other Thursday for the months of June, July, and August, and in September on select Thursdays (September 9, 16, 30) and every Thursday after that unless announced. It is free to attend. Students may bring their own materials or a variety of art supplies are available and free to use for those who would like them as well as reference books and images for those looking for inspiration.
Mulberry House Senior Center
62-70 W Main Street
Middletown, NY 10940
I will be one of the artists exhibiting my artworks in the Goshen Art Walk at Webster Park (next to the Goshen Town Hall & Sorrento's Pizza, 15 Main Street, Goshen, NY 10924). Originally scheduled for Friday, June 4, 2021, it has been postponed due to the rain to Friday, June 18 from 6-9pm. I will have many of my paintings on display during this fun-filled evening.
I will be one of the artists participating in the first annual Tuxedo Plein Air Festival. Artists will paint outdoors around Tuxedo, NY on June 16 and 17, and the resulting paintings will be displayed at the Tuxedo Train Station with a reception on June 18 from 6-8pm and then on view June 19 from 10am-4pm and June 20 from 10am-2pm.
Over a dozen of my paintings are on display at Emporium Square in Middletown, NY.
This marketplace of local artisan merchants is open Saturday-Sunday, 10am-6pm.
Emporium Square
128 Dolson Avenue
Middletown NY
emporiumsquareny.com
I have three paintings in the Goshen Art League's exhibit EX LIBRIS: Artists Explore Literature, showcasing art inspired by works of literature, literary characters, authors, and literary genres. The show can be viewed at the Goshen Music Hall from May 3 – July 30, 2021. In person, viewing hours are Monday – Friday from 9am-5pm and by appointment.
Goshen Music Hall
223 Main Street
Goshen, NY 10924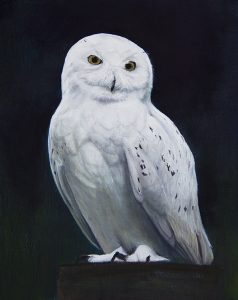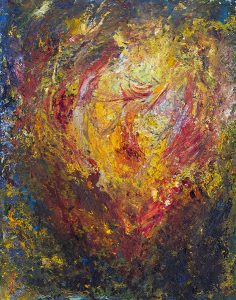 I am having a Solo Exhibit with 28 of my paintings at the Stony Ford Golf Course Clubhouse.
Stony Ford Golf Course
211 Route 416
Campbell Hall, NY 10916
I am showing a painting at Gio's Gelato Cafe along with members of the River Valley Artists Guild.
Gio's Gelato Cafe
30-32 Front Street
Port Jervis, NY 12771
I will have two paintings in the Wallkill River School's exhibit, Art in Bloom, from June 19 – June 27, 2021. The Cornell Cooperative Master Gardeners of Orange County will create a custom floral arrangement interpreting each artwork in the show. A reception will be held Saturday, June 19 from 5-7pm. The gallery is open Friday-Sunday, 12-5pm. You may also view and purchase paintings in the exhibits online at https://wallkillriverschool.com/shop
Wallkill River School and Art Gallery
232 Ward Street (17K),
Montgomery, NY 12549
www.wallkillriverschool.com
845-457-ARTS(2787)
Regular Viewing Hours: Friday-Sunday, 12-5pm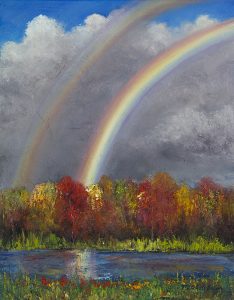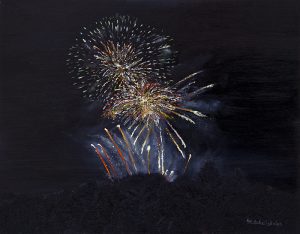 I will be participating as a plein air artist in the Keeseville Community Arts Festival. Artists will paint outdoors around Keeseville, NY from July 20-23, and the resulting paintings will be exhibited at 1719 Block Gallery. A reception will be held on July 23 from 6-9pm and then on view July 24 from 12-8pm and July 25 from 10am-3pm.
1719 Block Gallery
1719 Front Street
Keeseville, NY 12944
The Painted Trotters of Goshen 2021 will be on display outdoors around the village's downtown this summer. The popular project placed plywood cutouts of horses around Goshen, NY. This year, the horses will all be painted in the style of celebrated artists with the theme After the Masters. I am one of the local artists who will paint a trotter. An auction of the trotters be held later in the year. The Trotter Unveiling will take place at the Summer Concert Series Kickoff at the Church Park in Goshen from 6:30-8:30pm. Find more information at trottersofgoshen.com
For more information and events, please read News