If you are interested in purchasing a painting, print, or greeting card, commissioning artwork, taking
art lessons, or have any questions or comments, e-mail me at
mitchellsaler@mitchellsaler.com
My paintings are for sale in exhibits and online on this site in Artwork
also at mitchellsaler.square.site
and pleinair.store/mitchell-saler.html
Find me on Instagram: @mitchellsaler
Find me on TikTok: @mitchellsaler
You can also find me on facebook at www.facebook.com/mitchellsalerartist
Current Events
I am presenting a solo exhibit with 25 of my oil paintings at the Unitarian Universalist Congregation at Rock Tavern from August 1 – October 31, 2021. A reception will be held Saturday, September 11 from 4-7pm where you can meet the artist and enjoy refreshments. The show may be viewed by appointment on Friday evenings, Saturdays, and Sundays. To make an appointment, e-mail mitchellsaler@mitchellsaler.com
Thank you to the congregation and the Wallkill River School for coordinating the exhibit.
You can also view the show online at mitchellsaler.com/uucrtsoloshow
Unitarian Universalist Congregation at Rock Tavern
9 Vance Road
Rock Tavern, NY
I will be participating in the
Handcrafted Octoberfest at Rhinebeck
on Saturday, October 2 from 10am-6pm and Sunday, October 3 from 10am-5pm at the Dutchess County Fairgrounds. I will have many artworks on display. Organized by Quail Hollow Events, the fair includes a vast variety of juried artists and makers, demonstrations, gourmet specialties, live music, and more. Before the event, get discounted tickets at
quailhollow.com
or purchase them at the gate.
I am exhibiting my artwork with other local artists in the Art Show on Highland at the former Methodist Church in Otisville, NY as part of the Centennial Celebration on Sunday, September 19 from 11am-4pm.
Former Methodist Church
20 Highland Avenue
Otisville, NY 10963
Many artists and I painted outdoors on the property of the Shawangunk Reformed Church, and the resulting paintings are available to bid on during the concerts of the Rhythm on the River series starting on August 19 and ending September 17 and 18 at the Popp Pavilion when the winning bids will be announced. Part of the auction proceeds benefits Vision of Wallkill (VOW).
Popp Pavilion
3081 NY-208
Wallkill, NY 12589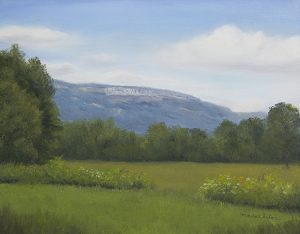 I am participating in the Plein Air Plus 2021 Island Life Exhibition. Artists painted on Long Beach Island outdoors as well as used plein air paintings as references for larger studio works in July and August. An exhibit of the resulting art is being presented at the Long Beach Island Foundation of the Arts and Sciences from September 18 – October 31, 2021.
The Long Beach Island Foundation of the Arts & Sciences
120 Long Beach Blvd
Loveladies, NJ 08008
www.lbifoundation.org
The Mulberry House Senior Center in Middletown, NY is reopened, and I am teaching an art class open to all seniors (55 and older) who would like to come (you don't have to be a Middletown resident).
I am teaching the class from 9:30-11:30am on Thursdays, August 12 and 26, September 9, 16, and 30 and every Thursday after that unless announced. It is free to attend. Students may bring their own materials or a variety of art supplies are available and free to use for those who would like them as well as reference books and images for those looking for inspiration.
Mulberry House Senior Center
62-70 W Main Street
Middletown, NY 10940
Over a dozen of my paintings are on display at Emporium Square in Middletown, NY.
This marketplace of local artisan merchants is open Saturday-Sunday, 10am-6pm.
Emporium Square
128 Dolson Avenue
Middletown NY
emporiumsquareny.com
I have a painting in the Goshen Art League's exhibit In the Mood: Art Inspired by Music and the Soundscape of Daily Life on display at the Goshen Music Hall from August 2 – October 29, 2021. In person, viewing hours are Monday – Friday from 9am-5pm and by appointment. A reception was held Thursday, September 9 from 7-8:30pm.
Goshen Music Hall
223 Main Street
Goshen, NY 10924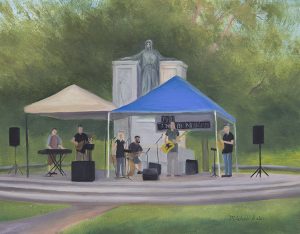 I am having a Solo Exhibit with 25 of my paintings at the Stony Ford Golf Course Clubhouse.
Stony Ford Golf Course
211 Route 416
Campbell Hall, NY 10916
The Painted Trotters of Goshen 2021 are on display outdoors around the village's downtown this summer. The popular project places painted plywood cutouts of horses around Goshen, NY. This year, the horses are painted in the style of celebrated artists with the theme After the Masters. I am one of the local artists who has painted a trotter, and it is placed outside of Orange County Tourism, 99 Main Street, Goshen, NY 10924. I also have a painting of Goshen on display inside the office. An auction of the trotters will be held later in the year. Find more information at trottersofgoshen.com
I am participating as a plein air artist in the Tupper Lake Plein Air Festival 2021. Artists are painting outdoors around Tupper Lake in the Adirondacks from September 22-24, and the resulting paintings will be exhibited at the Tupper Arts Center on Friday, September 24 from 6-8pm, Saturday, September 25 from 10am-5pm, and Sunday, September 26 from 11am-5pm.
Tupper Arts Center
106 Park Street
Tupper Lake, NY 12986
I have a painting in the Wallkill River School Hallway Exhibit, Still Life, from September 17 – October 17, 2021. The gallery is open Friday-Sunday, 12-5pm. You may also view and purchase paintings in the exhibit online at https://wallkillriverschool.com/shop
Wallkill River School and Art Gallery
232 Ward Street (17K),
Montgomery, NY 12549
www.wallkillriverschool.com
845-457-ARTS(2787)
Regular Viewing Hours: Friday-Sunday, 12-5pm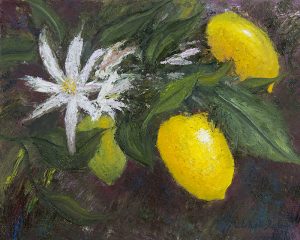 The Painted Trotters of Goshen 2021 are on display outdoors around the village's downtown this summer. The popular project places painted plywood cutouts of horses around Goshen, NY. This year, the horses are painted in the style of celebrated artists with the theme After the Masters. I am one of the local artists who has painted a trotter, and it is placed outside of Orange County Tourism, 99 Main Street, Goshen, NY 10924. I also have a painting of Goshen on display inside the office. An auction of the trotters will be held later in the year. Find more information at trottersofgoshen.com
For more information and events, please read News