If you are interested in purchasing a painting, print, or greeting card, commissioning artwork, taking
art lessons, or have any questions or comments, e-mail me at
mitchellsaler@mitchellsaler.com
My paintings are for sale in exhibits and online on this site in Artwork
also at mitchellsaler.square.site
and pleinair.store/mitchell-saler.html
Find me on Instagram: @mitchellsaler
Find me on TikTok: @mitchellsaler
You can also find me on facebook at www.facebook.com/mitchellsalerartist
Current Events
I am happy to be offering 2023 calendars of my paintings. The 12-month, 8.5 x 11″ calendar presents a different oil painting for each month. Message me or e-mail mitchellsaler@mitchellsaler.com if you are interested in purchasing one. They are $20 plus $5 extra if shipping.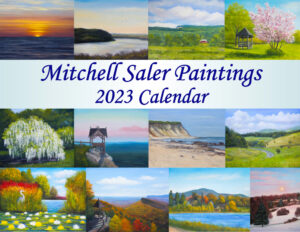 I am participating in the Plein Air Plus 2022 Island Life Exhibition. Artists painted on Long Beach Island outdoors as well as used plein air paintings as references for larger studio works in July and August. An exhibit of the resulting art is on display at the Long Beach Island Foundation of the Arts and Sciences from September 17 – October 30, 2022 and paintings remain on view through December 4. You can also view and purchase paintings online at www.lbifoundation.org/store
The Long Beach Island Foundation of the Arts & Sciences
120 Long Beach Blvd
Loveladies, NJ 08008
www.lbifoundation.org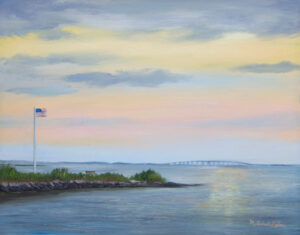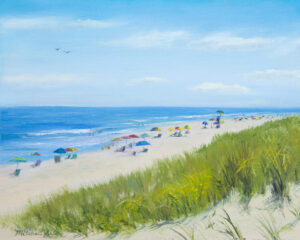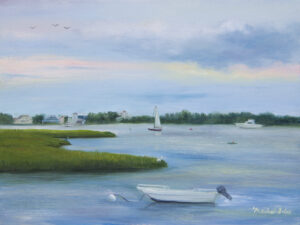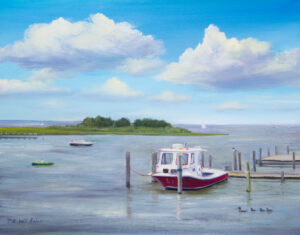 I am displaying two paintings in the group exhibit Art for the Sake of Us All in Orange Hall Gallery at SUNY Orange from September 27 through December 18, 2022. A reception will be held Sunday, November 6 from 2:30-5pm.
Orange Hall Gallery at SUNY Orange is located at the corner of Wawayanda & Grandview Avenues
24 Grandview Avenue
Middletown, NY 10940
www.sunyorange.edu/culturalaffairs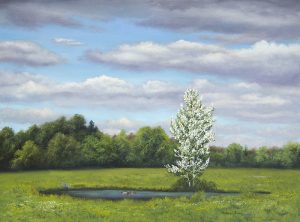 I participated in the Tupper Lake Plein Air Festival 2022. Artists painted outdoors around Tupper Lake in the Adirondacks from October 5 – 7. Five of my paintings along with many of the artists' works are still on view at the Tupper Arts Center.
Tupper Arts
106 Park Street
Tupper Lake, NY 12986
I am having a Solo Exhibit with 25 of my paintings at the Stony Ford Golf Course Clubhouse.
Stony Ford Golf Course
211 Route 416
Campbell Hall, NY 10916
I am teaching an art class at the Mulberry House Senior Center from 9:30-11:30am every Thursday open to all seniors (55 and older) who would like to come (you don't have to be a Middletown resident). It is free to attend. Students may bring their own materials or a variety of art supplies are available and free to use for those who would like them as well as reference books and images for those looking for inspiration.
Mulberry House Senior Center
62-70 W Main Street
Middletown, NY 10940
I am one of the artists of the River Valley Artists Guild who painted a wood cutout of a train. The painted trains are on display and for sale at UpFront Exhibition Space.
UpFront Exhibition Space
31 Jersey Ave
Port Jervis, NY 12771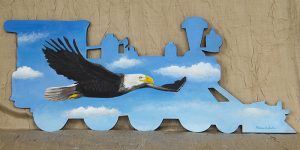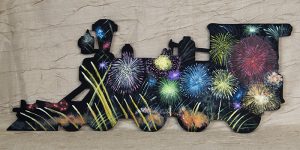 One of my paintings is on display at the Orange County Tourism Office at 99 Main Street, Goshen, NY 10924.
A 12-minute YouTube video shows the highlights of my Virtual Artist Studio Visit presented by the Orange County Arts Council. I discuss my art and creative process as well as show the space where I paint and images of my paintings.
---
For more information and events, please read News